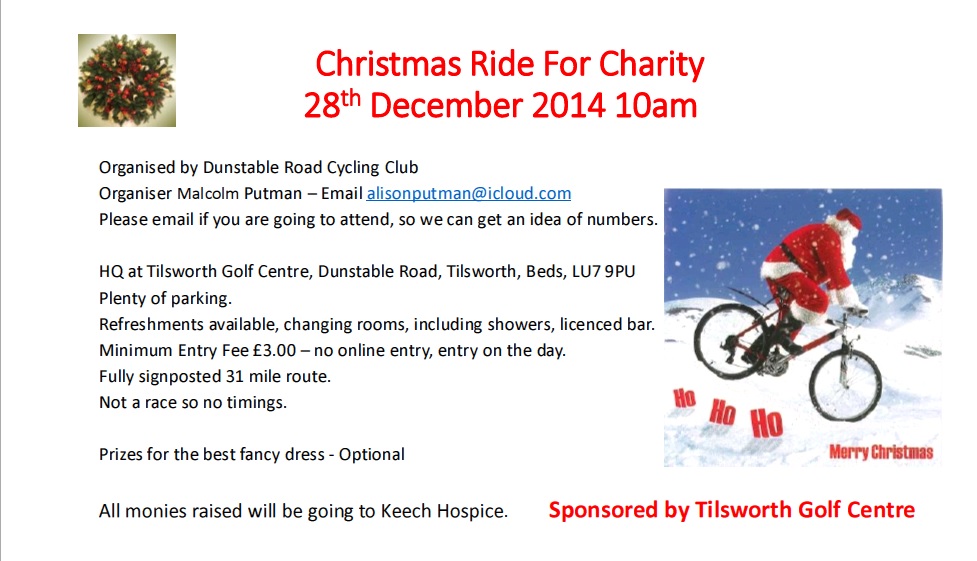 See PDF here – Charity Ride – Dunstable RCC
Malcolm Putman of the Dunstable Road CC and long term friend of the Willesden CC is inviting us all to take part in his Christmas Charity ride on 28th December. If you have a fancy dress – then wear it (Malcolm must surely be wearing his!!).
Starting from the Tilsworth Golf Club, Beds. LU7 9PU, just north of Dunstable (See map.) you will follow a 31 mile signposted route through some of Malcolm's handpicked routes.  All donations will go to the Keech Hospice.
Due to the nature of the event Malcolm can not accept entries on the line so please email Alison Putnam (alisonputman@icloud.com) for entry details.
Miles Back