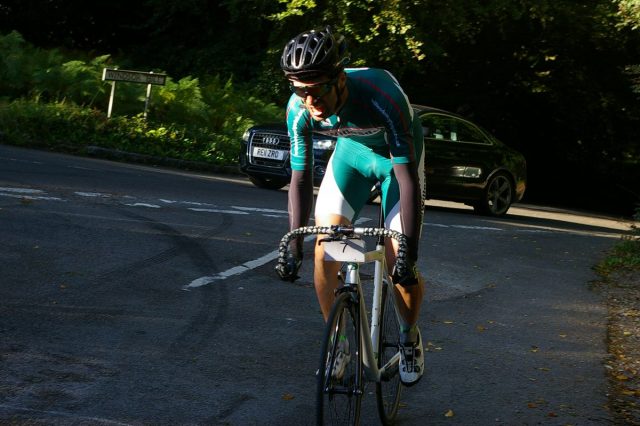 Photo shows Tom Zittel who became this year's Hill climb Champion when he climbed Windsor Hill in 1 minute 53 secs.
others taking part were
Josh Copley 1.58
James Foley 2.21
Harrison Tibbs 2.26
Jayne Paine 2.45
Roger Crouch 2.52
Ryan Finestone 2.55
Brian Moon 3.17.
Gill Reynolds had a successful ride n the Don Byham memorial 10 mile time trial at Tring taking the fastest lady and the fastest lady vet on standard when she recorded 25.11.
All for now,
Regards,
Gladys