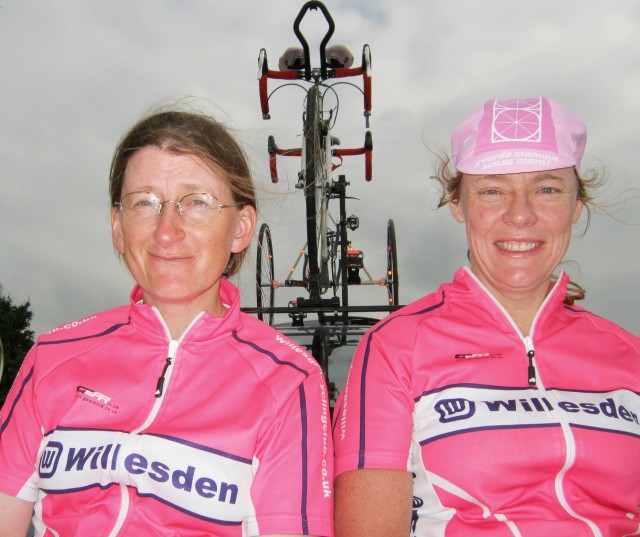 Arabella Maude, The Longbarrow and Jane Swain
Last weekend saw the result of two years planning since its inception. Two ladies, one of whom had only recently joined a real club finally made it to the start line with only 12 excessive miles of practice done together.
Pilot Jane Swain was understandably nervous as the longest ride she had done in the pilot seat was 73 miles. Stoker Arabella Maude had 1152 miles in the stoker's position mainly on another machine with a different pilot. Foolish? Definitely not! Two petite ladies with a smooth pedalling style to compensate for lack of brute force gelled at once. And of course plenty of the right ATTITUDE made it work. Throw in some motivation from deranged trainer (Mark Brooking) and a few targets to hit enroute, what could possibly go wrong? Well lots could. But it didn't.
The trip up and back saw temperatures in excess of 30 degrees C. For the event it stayed overcast and below 25 degrees. Support provided by team pink hat (i.e. Mark and Marcus) and advice/ photos from Fergus. It all worked seamlessly. The crew ate and drank everything handed up. Apart from an issue with a wonky saddle that needed a stop for adjustment the first hundred miles were covered in 5:41 At half way they had been named "The Pinkies" and had covered 181 miles.
Overnight sit down feeds were provided at regular intervals and all of a sudden a new day dawned. The girls extracted every last morsel of mileage ending up with 349.6 miles. So a big vee sign to those who said it couldn't be done. And another competition record for the club. And of course another first.
The 12 hour can wait until next year……..
Mark Brooking
Trike Trainer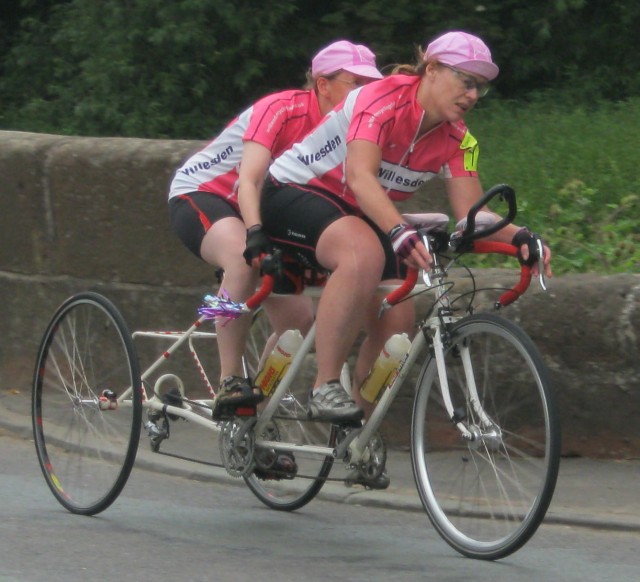 Jane and Arabella en-route for their record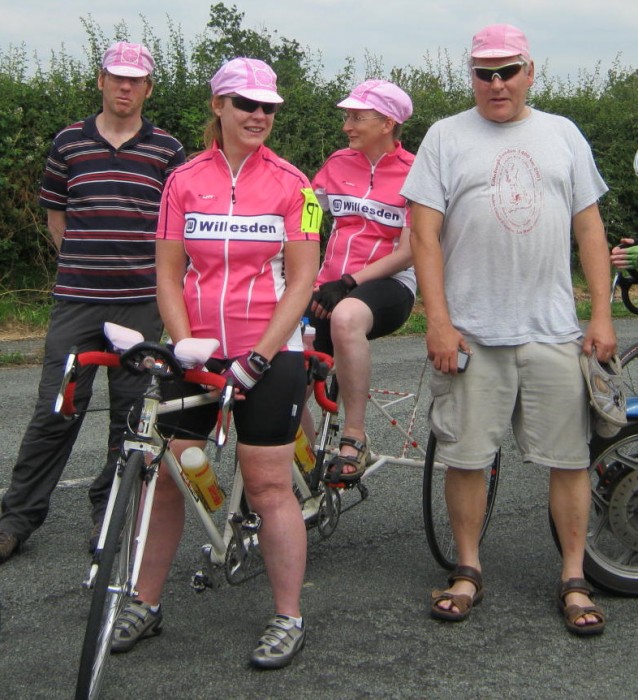 Team Pink Hat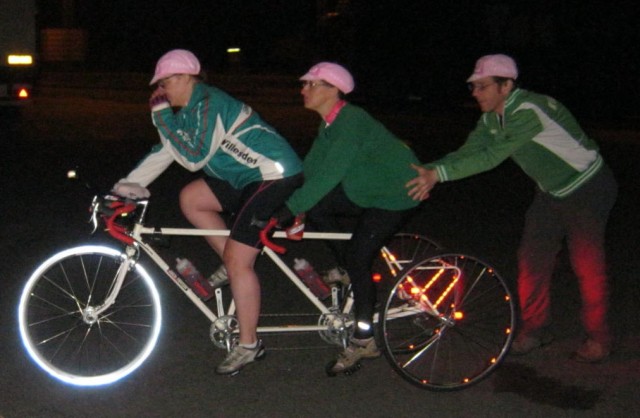 The night hours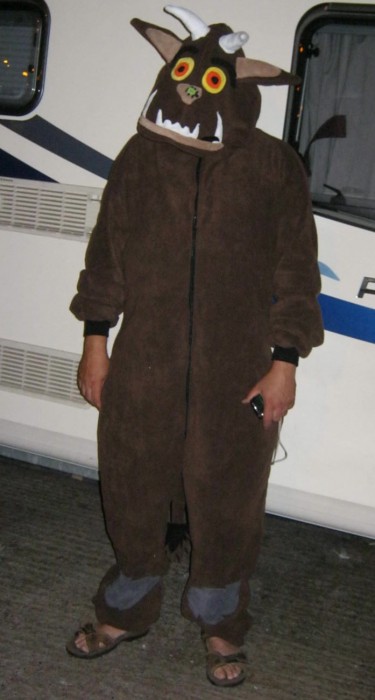 Night time hallucinations???