Due to ongoing work and wizard commitments Lance is hanging up his racing wheels for the time being. So he is offering up for sale a range of bikes and wheels for a Willesden bargain hunter to gleefully scoop up. Lance can be contacted at lancewoodman92 (at) gmail (dot) com, or through his blog page
His road bike is a 56cm Focus Cayo, carbon frame, for which he is looking for £500 ono
The track bike is Keith Elliot's (and then Jumbo's) old Cougar. It has a 56cm frame with quite a short top tube. The frame is steel and comes with sprint wheels and spare chainrings etc. The asking price is £150 (or £120 to someone in the club who needs a starter bike).
Here is Lance's full spec  for his Planet X Stealth Time Trial bike and wheels –
This is the original May 2008 order and spec from Planet X. Please excuse it being shown as a graphic. My PC crashed and the recovery software on the old emails doesn't have a copy and paste option.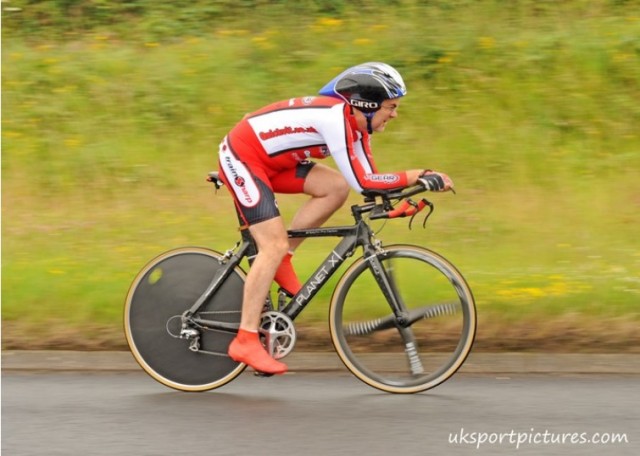 Here you can see the FFWD disc (it's unbadged and was sold by Planet X as one of theirs. You can see the FFWD label in the valve hole – shown below). It's a carbon disc with aluminium clincher rim. It has a veloflex tyre on (as does the front). It's been in dry and cool storage a long time. The wheel cost £500 new.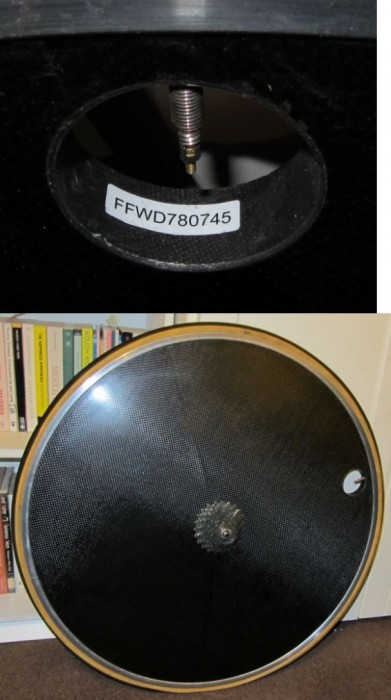 The front wheel (below) is a beauty – a Xentis Mark 1. It has a DT Swiss hub. Again it's carbon with an alu clincher rim and veloflex shod. The skewers for the disc and the front are titanium.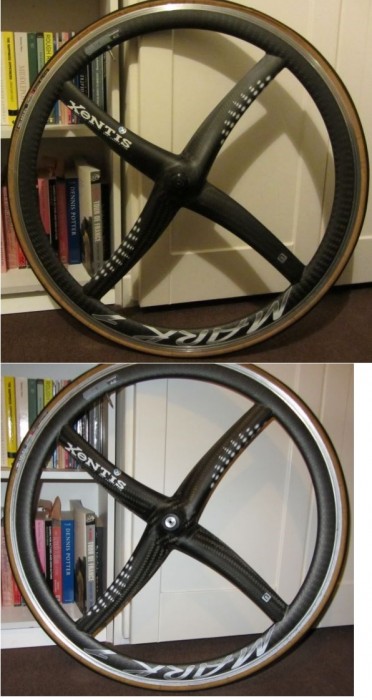 There's a double wheel bag as well: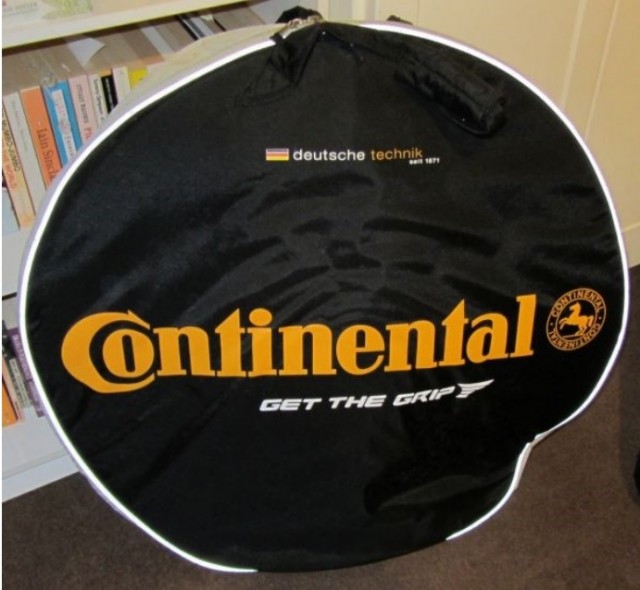 The stem is longer than the one in the order.
The base bars have been replaced. They are aluminium with a wing section.
The extensions are new carbon ones by Profile. They cost £150+.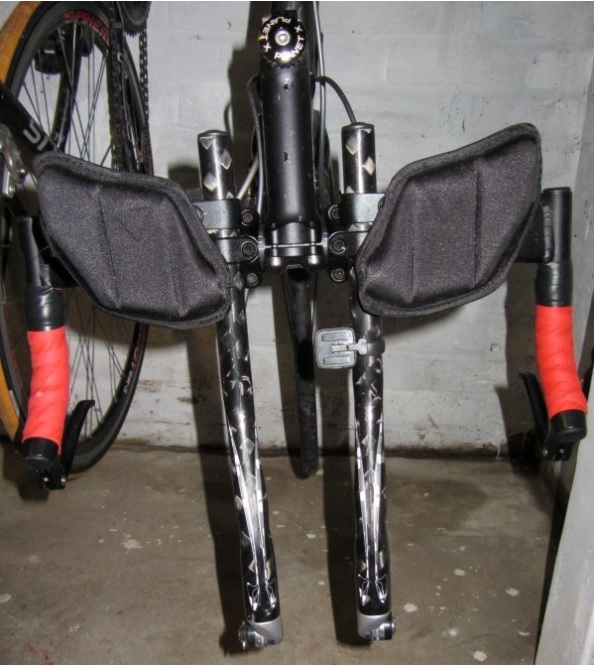 I have replaced the saddle with a broader nosed tri saddle – Selle Italia SLR Ti (Titanium bars)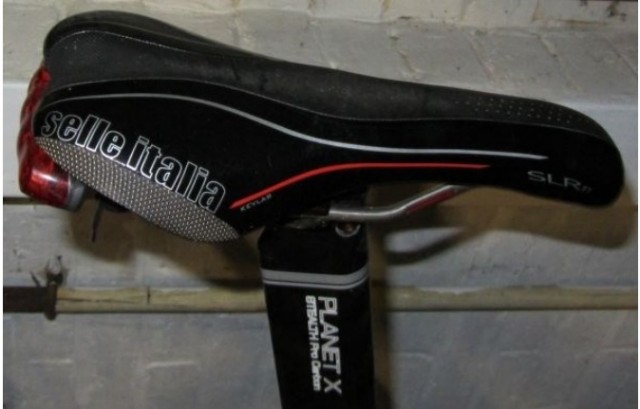 The group set is Shimano 105 throughout.
I am thinking about £500 for the bike + £450 for the carbon wheels, skewers and tyres. I'll throw in the wheel bag.
If you have any questions, please do get in touch.
Regards,
Lance