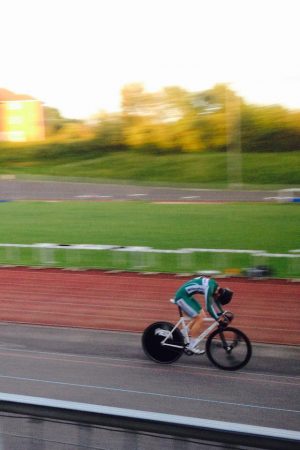 Tom Zittel: After a 20 year absence, Chris Kelly returned to racing at Welwyn last Friday! We were both in the B category.
Chris was involved and finished all the races but slightly under geared. I finished 5th in the scratch, 3rd in the hare and hounds and 2nd in the points race.
The ten mile was run in 21:06 and only 4 riders finished. (Not us)
Looking forward to the next one!