There are two WCC Road Races on the Fifield circuit. The first race starts 09:30 and the second at 13:30.
Race HQ is in Brownlow Hall, Newell Green, Warfield:   RG42 6AB.
Details of the course are as follows –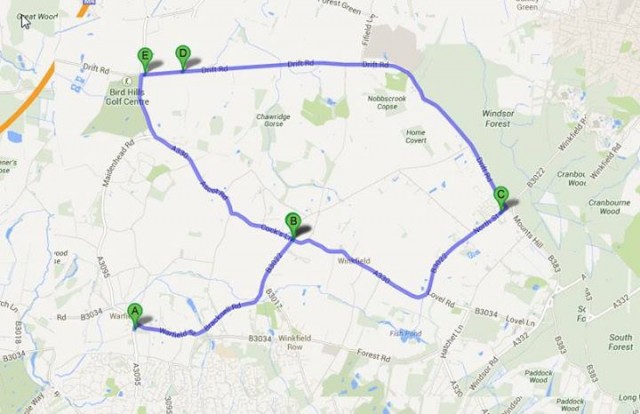 A = HQ (Brownlow Hall)
B = Start of the course (A330 Ascot Road)
C = Left Turn (Drift Road)
D = Finish (Also on Drift Road)
E = Left turn at mini RAB (on to A330 Ascot Road)
I did have a list of all riders entered but I can't find it now that I need it!