We had a strong team sign on for the Reading GP on Saturday. Our primary goal was to do well in the Team Pursuit. (ie. a well paced and clean ride) Darryl Lusardi was our man-one followed by Connor Woodford, Alex Pierce and myself with Chris Kelly as first reserve.
We rode the endurance events; a 12 lap scratch, 12-lap points and 20km scratch. The field was strong and we didnt make the podium in any of them but a load of fun to ride and it was great to have so many friendly wheels to follow.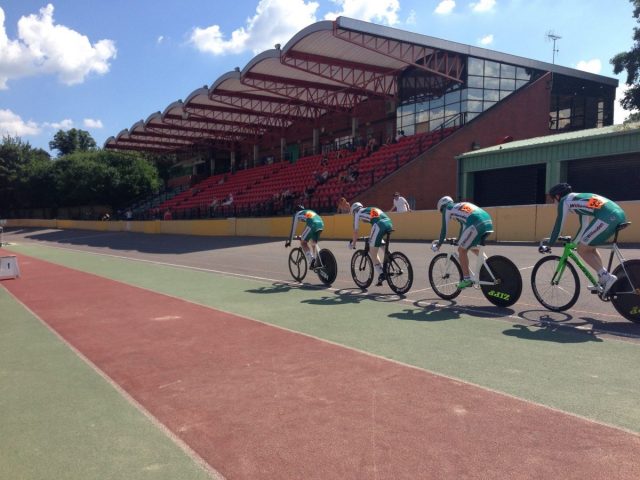 The team pursuit directly followed the points race so we planned to sit in for that. We faced Twickenham CC in the back straight.
The Central Region Team Pursuit Championships is incorperated in this event so if we came home faster than the Twickenham we would win the title. No pressure then!
Tony Woodford was on hand and gave us a game plan and coach us through the race from the home straight. In the end it was well paced, the four of us stuck together till the very end when Alex dropped off after doing a full lap turn.
We caught Twickenham with a few laps remaining and won the Regional Title!
We are awaiting our time and full results, will update when they come through.
Nice work Willesden!