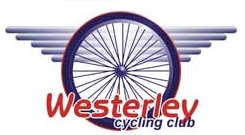 Rolly Callicott from our friends at the Westerley CC have invited us all to a range of their Winter Social events. See following –
Quiz Night
21th November, at the clubroom. 8:30pm. Fun for all, as always! Questions being set by the brains of the Willesden. Snacks and excellent beer (Rebellion) too.
Westerley Cycling Club Annual Dinner and Prize Presentation
Saturday evening, 24th November (Stanmore). 7:00 for 7:30pm. Tickets £28. Book now!
Brewery Trip
Tuesday, 4 December BREWERY TRIP (Marlow). By popular demand, a trip to the Rebellion Brewery, Marlow
· Tour starts at 7:30pm, all welcome.
· £10.00 Per head
· Due to recent changes in licensing law a limit of 5 pints per guest.
· 7 beers to sample and take your glass home as a souvenir.
We can ride there or go by public transport (about a mile walk from Marlow station).
Let me know if you are interested because I need to book if we have more than 12 people.
Non-drinking companions pay £5 for the tour and soft drinks.
Christmas Social and Race Night at the Clubroom, 19th December
Organised by Toastmaster Ian McNally
This will be a great evening so make sure it's in your diary.
Rolly Callicot
Westerley CC