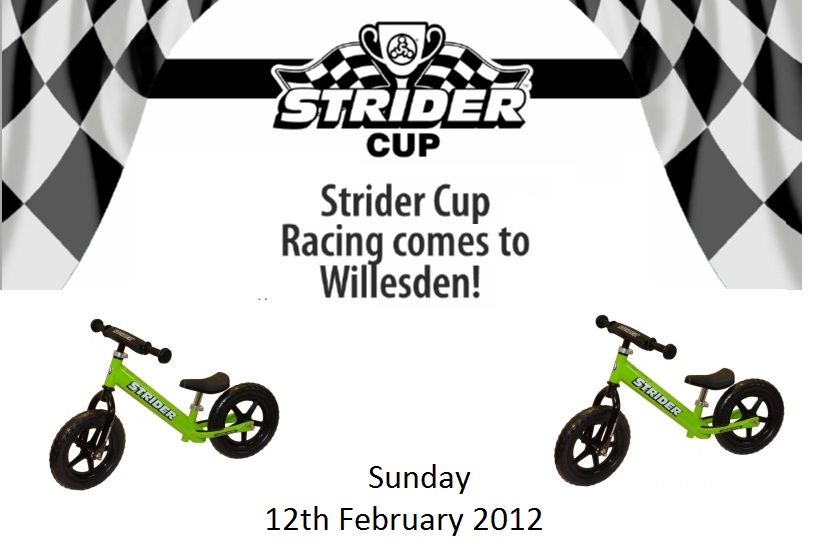 The fourth and final round of the Willesdenn CC's Go-Race Cyclo-cross racing will feature Strider racing and a round of the Strider Cup (TM).
A Strider bike is a great learning vehicle for 1-5 year old children. Besides providing great fun and exercise, it also teaches steering, balance, and co-ordination. If a child is old enough to walk, then they can ride a Strider bike.
Strider will be bringing along a range of their bicycles to the Willesden CC Go-Race meeting forchildren to try out for free. There will also be a round of the Strider Cup(TM) to also take part in.
……….when and where?
10:00 am
Sunday 12th February 2012
Malorees School, Christchurch Avenue, London NW6 7PB