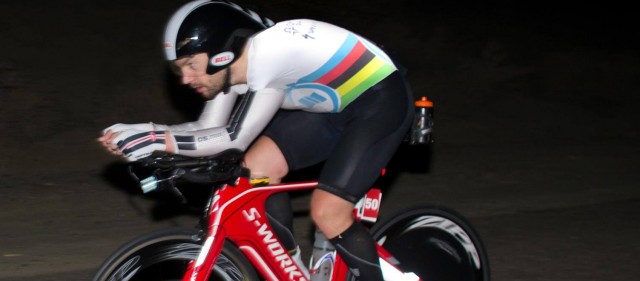 Stuart Birnie went to Borrego Springs in Califotnia to take part in the 6-12-24 hours World Time Trial Championships. Riding in very windy conditions he covered 493 miles at an average speed of 20-5mph to take first place in the 30-39 cateogory as well as overall winner.
Former Willesden C.C. Member, Meurig James who held all the club's time trial records before he left to work in Philadelphia, was a close 2nd covering 484 miles.
The track riders have been in action at Stratford and Jayne Paine is lying in 2nd place in the Women's League after coming 2nd in the 30laps,25lap points and the elimination races.
Connor Woodford won the 30 laps scratch race and was 2nd in the elimination and is now placed 5th in the C league in which  Alex Pierce is 10th after taking 4th place in the 30lap scratch race. (Events take place fortnightly on Thursday evenings)
Rich Cooper went to Minley Manor to take part in the Gorrick Brass Monkey's Enduros Round 1 and in practically unrideable conditions, deep mud and rain, finished halfway down the field in 36th place in the 2hour category.