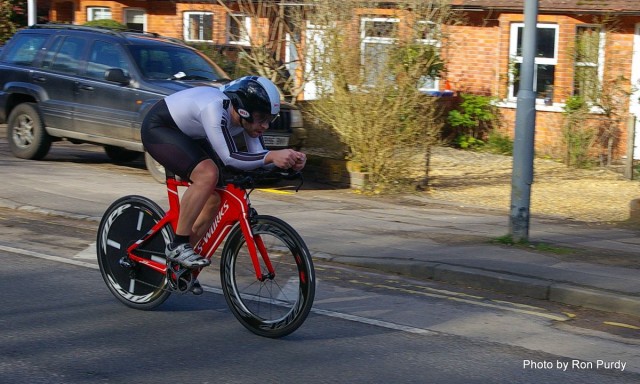 At the West London Combine 10 mile event yesterday, Stuart Birnie, who last year took the world's 24 hour championship, finished in first place in a field of 120 riders with a time of 21mins 58 seconds. Nick Mc Cullough finished in 26.01, Annie Birch 32.25, Mick Paddington 33.01 and Ray Kelly 34.21.
You can read Stuart's report here.
After 2 months off with a broken thumb Rich Cooper rode in the Southern XC Round 1 event at Black Park finishing in 26th place.
John Williams,, having a rest from his bike ,took part in the Wormwood Scrubs Park run and his time of 29minutes put him in 21st place overall and 2nd in his age group.
Our track riders had a rest as the Revolution Series was taking place at Stratford.