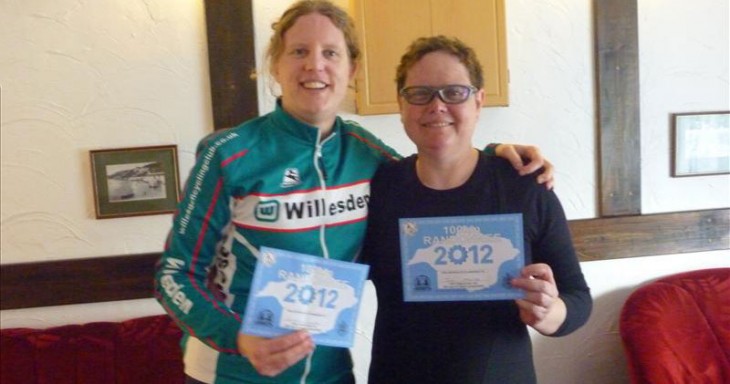 Each May Bank the Willesden have been going over to the Isle of Wight to ride this wonderful Randonnee.
A signature feature of this event is it outstanding value for money… it's completely free to enter. You have a choice of the 100 Km round the island route (highly recommended) or a shorter 55km loop that takes in all the best the North East corner of the island has to offer.
The ride usually attracts around 4,000 riders, though I have to say that they are not all Willesden types – despite it being a freebie. There are half a dozen controls spread around the island and you can start and finish at any one. We usually start from Alverstone, just outside Sandown. The cake at the Yarmouth control is worth the trip on its own.
Wendy Mears is organising two nights B&B (4th and 5th May) at the St.Michaels Hotel lin Sandown which we have used for the last few years. The cost is very reasonable £31 per head per night (£15.00 for children up to 16 if sharing a family room). Please contact Wendy as soon as possible to reserve your place via: wendywearl@aol.com
Further details of the ride can be found at http://www.cycleisland.co.uk
Wendy Mears
Socila Secretary