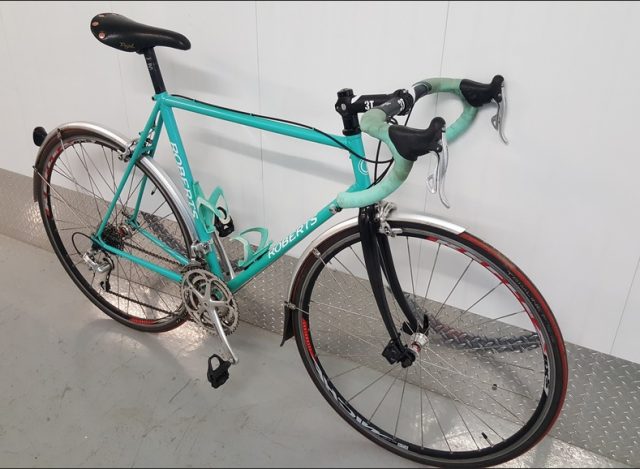 Willesden CC member Dan Duncan-Jones is looking to sell his impressive Roberts Audax 27″ frame.
Dan bought the bike  in 1989 (frame no. 8847) and it's equipped with a Campagnolo Chorus triple, 10 speed, with a 29 sprocket on the back. The chain and cassette are new. The frame has been resprayed a couple of times and has always been put back together by the Bike Shop in North Harrow.
Dan say's the bike is a reliable machine that can be used for either touring, commuting or as a training bike? It is on sale for £450.
If you are interested then please contact Dan via the comments section below.