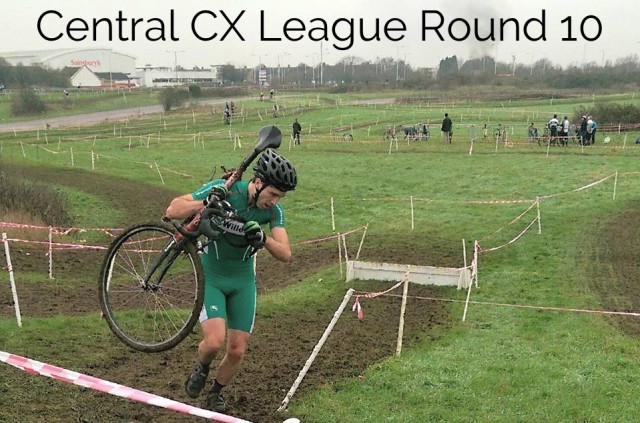 Photos from Keith Perry and Charlotte Zittel
I signed up for another round of the Central CX league, this would be the closest to home as Twickenham CC were running it at Hillingdon circuit. I dragged Charlotte and Liberty along who were kept company by Ray, Chris and Brian Moon!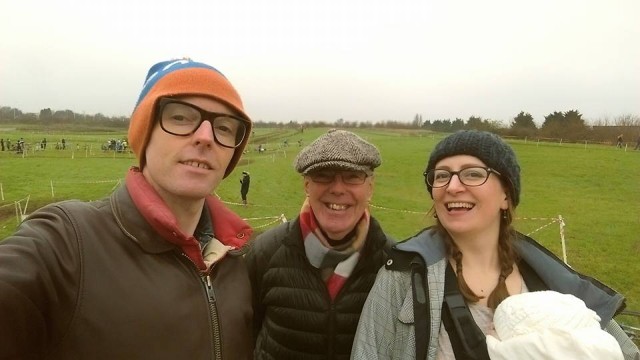 Supporter Selfie!
It was wet and sticky but not raining luckily. I started in the back row again as I'm not a member of the league. I gained quite a few places in the starting sprint and first few short climbs by riding the grass at the edge. Dave from Pedalling Gear rode earlier and give me a few pointers about the course. I moved up a few more places by running the first set of hurdles and short/steep climbs.
By the time I had made it to the back of the circuit the group had thinned out and I was sticking to the couple of riders near me.
The rest of the race I lost places due a lack of fitness on the less technical sections or trying to ride particularly sticky bits and clogging up the bike. I was passed by 7-10 riders over the next 3 laps finishing 24th and 5 minutes behind the lead lap. Not the most satisfying ride but there were a few new features for me and it was great to have support along the course!