I rode the season opener at Boulder Valley Velodrome yesterday. It started with time trials in every imaginable distance and ended with scratch, tempo and points races.
The racing is a different than I am used to but the mainly the elevation (1600m), heat and dry air took a toll by the end of the day.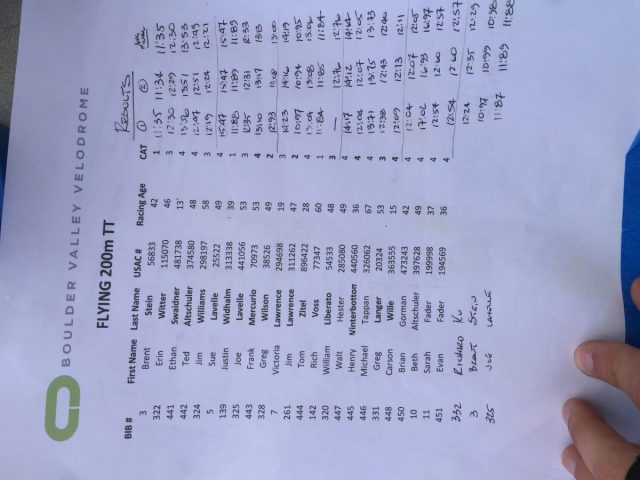 In the flying 200m I posted a 13sec which was near the end of the field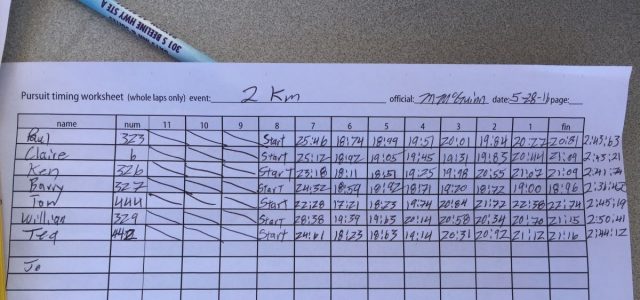 I rode a horribly paced 2km for 6th place with 2:45:19, I was going well till the last 3 laps. What a horrible event!
In the scratch I attacked the field with 5 laps to go gaining a large gap but couldn't hold it to the line.
The tempo race (points for 1st & 2nd over the line every other lap) I missed a break of two who mopped up all the points.
The final event was a points race. I kept near the front picking up 2nd and 3rd place points, coming into the final 4 laps I attacked and got half a lap solo and barely held it to the line! I got 2nd after all the points were calculated.
It was a cracking day and well organised
tom zittel