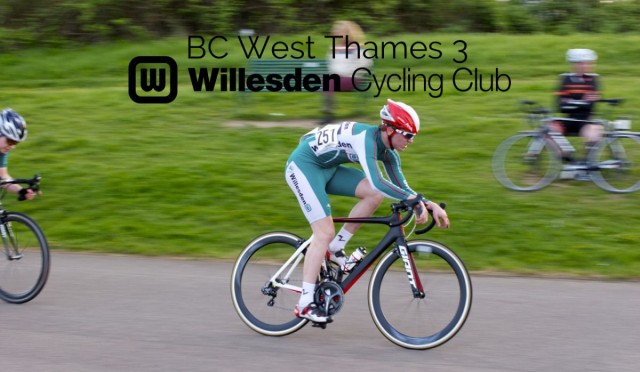 Alex's Race Report
This week Connor, Darryl and I decided to join Sam and ride the E123. An early duo escaped (Nuun-Sigma Sport & Pedal Heaven) afterwards the pace was erratic with many riders trying to join the break while Nunn and Pedal Heaven covered the moves. Each of us had go at least once but nothing stuck. I managed to get into a strong group at one point, which I thought would stay away but the wind meant we didn't work well together.
Eventually a chase with several strong riders got away, and the pace went up to over 30mph! Darryl and I came to the front to try and pull them back. This jump in the pace unfortunately led to Connor and Sam getting dropped after their earlier efforts.
In the last laps the chasing group pulled away and took the majority of the top places behind the winning duo. The bunch sprint was a little shaky, Darryl and I almost ended up on the grass coming out of the hair pin and lost position… However we both felt strong enough and hopefully there will be a better result next week!
Alex Pierce 26th
Darryl Lusardi 28th
Connor Woodford DNF
Sam Grant DNF
E123 Photos:

Simon's Race Report:
The race started off at a nice comfortable pace. After a short while it soon picked up. One or two attempted breakaways were closed down towards the end of the race.
Graham and I were nice and comfortable in the group and managed to stay in till the very end for the fast sprint! I was very pleased with my performance!
14th Graham Simpson
19th Simon Passey
3/4 Photos: