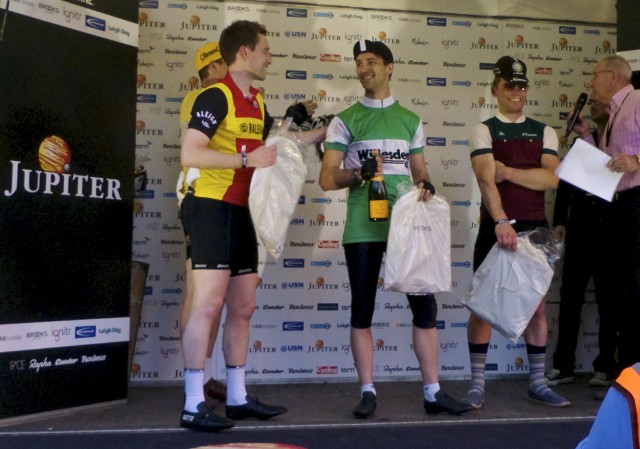 Wow, wow, wow!! What a great weekend it was.
Tom Zittel won the Brooks  Retro Criterium before a huge, noisy and excited crowd at Saturday night's Smithfield Nocturne. Tom was riding a treasured early 1960s Claud Butler Super Torino, which was just about old enough to be his granddaddy! He narrowly missed a spill in the closing stages of the race but won by a vast distance over the second placed rider. The victor's spoils were a bottle of bubbly a rather natty Brooks back pack. Tom filmed the entire race, which you can watch here.
Jayne Paine also rode in the the Nocturne, taking part in the penultimate race of the night, the Elite Women's Criterium. It was a very high paced race and Jayne pulled out to save herself for Sunday's National Masters Road Race Championships in Bedfordshire, which was due to start in less than 12 hours time!  This proved to be an excellent strategy as Jayne picked up a silver medal, just missing out on gold by the shortest of margins. Jayne described the race as "Brutal….. it was just brutal!!".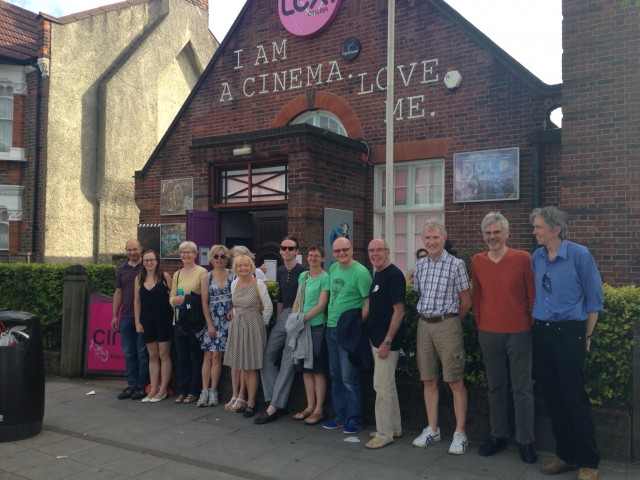 The whole weekend was rounded off by a big gathering of the Willesden in Willesden for a screening of the film "Pantani: The Accidental Death of a Cyclist" at the super little Lexi cinema in Kensal Rise.
This is just a stop press to pass on the good news and to congratulate Tom and Jayne on they fantastic achievements. More detailed reports to follow.