At Welwyn Track last week in the 10 lap scratch race Alex Pierce attacked with one lap to go and held on to the line for a fine win. Connor Woodford finished 4th. In the 10 lap handicap Alex and Connor both started on scratch and rode well to finish in 2nd and 3rd places. Connor is now top of the Senior B league.
At Hillingdon circuit in the BCF West Thames event Darryl Lusardi took llth place and Tony Lusardi and Ryan Finestone finished just outside the top 10 despite of Tony having a puncture after 7 laps.
On the Amersham Road in the West London Combine 10 mile T.T. John Wheatley and his wife Lynn made their debut on a tandem recording 29.30. Nick Mc Cullough also rode and finished in 23.24.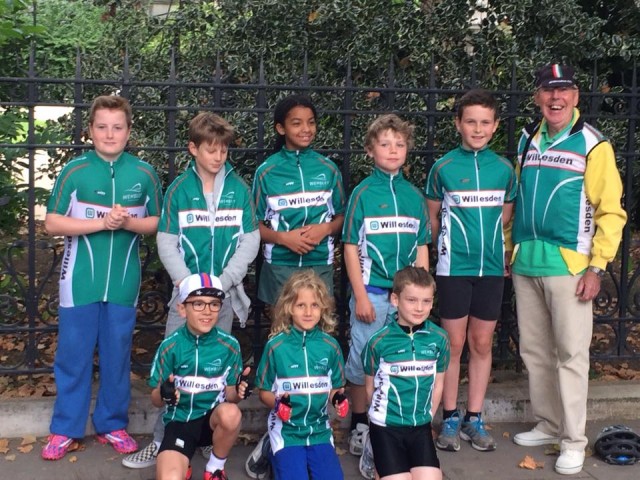 Ray Kelly, our chief coach, took our youth team to London and they rode in the Tour of Britain Go Ride event finishing well up in 4th place. Photo attached showing them near the Houses of Parliament.
All for now,
Gladys