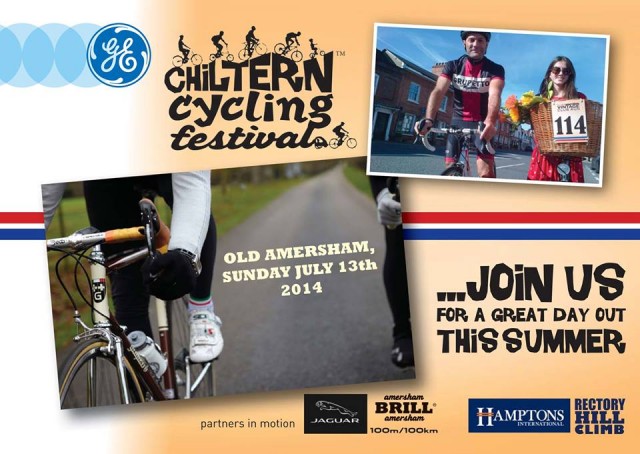 Hi folks
I suspect most of you will have heard about this by now, they're doing a splendid job on the marketing!
The Chiltern Cycling Festival is coming to Amersham Old Town on Sunday 13 July 2014. It would be great to see some of you there. If a few members are involved perhaps we can meet up. I can't find a full overall schedule but it looks like stuff will be going on most of the day and there's a 'Velo Village' in the town.
Rides are below; enter via the British Cycling website:
Rectory Hill Climb
Amersham-Brill-Amersham Gran Fondo (100 miles)
Amersham-Brill-Amersham Medio Fondo (63 miles)
Amersham Classic (30 miles, retro ride pre-1989 bikes)
Vintage Family Ride (5 miles)
Visit the Chiltern Cycling Festival website for the full details of the various events and entertainment.
🙂
CZ x
Event: Chiltern Cycling Festival
Date: Sunday, 13 July 2014
Venue: Amersham, Buckinghamshire
More info: See the event webpage at Chiltern Cycling Festival