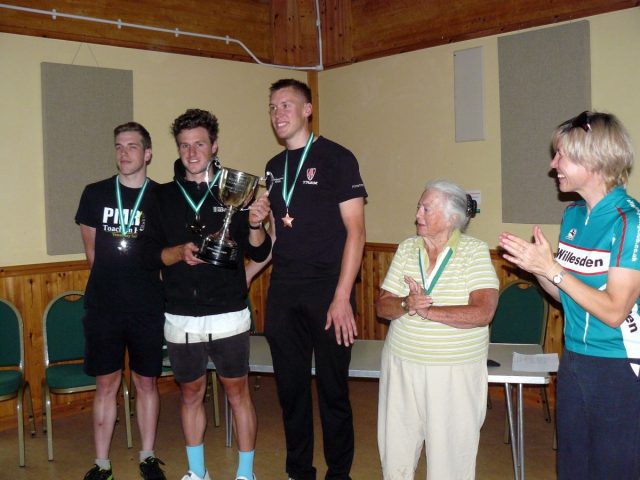 Here is report of the club road races held at Little Milton in Oxfordshire yesterday.
Matt Cronshaw(Madison Genesis) is holding the cup
Joshua Lawless (PMR) in silver position
Rhys Howells (Richardson Trek)-Bronze.
Also in the photo is Jayne Paine the organiser of the events wearing a Willesden vest and Gladys Purdy (Club President) who presented the medals.
In the Dulcie Walker Memorial Race for 3/4 category riders ,which was held in the morning.James Kingsley(Watford Velo Sport)was the winner,Second David Watson(Ride Coventry) Third place Will Holland (Lovello Cinelli RT) all of whom received medals.
Saturday evening Rich Cooper rode in the Vets Category for the first time in the West Drayton Mountain Bike event,aptly named, Exposure Night of the Nobby Tread, and finished in an excellent 6th position.