27/1/16 UPDATED with Parental consent form.
February 21st 2016
Newbees
Traditionally, reliability rides provide late winter (Jan-Mar) training rides where the object is to provide base fitness in preparation for the more demanding race training that will follow when the weather improves. In today's world of sportives they are enjoyed by more than just competitive cyclists. The Chiltern Classics is a series of 6 trials set in and around the Chiltern Hills. They are trials in the sense that you have to TRY to complete the course within a certain time which adds a bit of spice to the ride.
They are not races.
You might like to check out the series at http://www.lesrvr.com/HarpRoadClub/HRCindex.html
The rides are covered by BC insurance. You might want to consider joining a cycling organisation (BC, CTC) which can offer additional insurance to its members.
The Trials
The Willesden CC Trials, last in the series, offer a choice of three gravitationally-challenging rides that take in a selection of the Chilterns climbs:
A 50K, with 5 x 10%+ climbs and 500m of ascent in 2.5 hrs; départ 09.30; Av.Speed 20kph.
A 100K with 10 x 10%+ climbs and 1000m of ascent in 4.5 hrs; départ 09.00; Av.Speed 23kph.
A 150K+ with 15 x 10%+ climbs and 2000m of ascent in 6.0 hrs; départ 08.30; Av.Speed 25kph.
There are more hills/lumps than just the 10%ers and several of the 10%ers have bits at 20%+!
Several others are not far off 10%.
The first half is lumpy rather than hilly – to warm you up! The second half is hilly rather than lumpy.
HQ opens 08.00. Choose your ride when signing-on on the day.
The 50K and 100K routes should present a realistic challenge for recreational riders. The 150K should suit racers who want to add an edge to their winter training – but if you fancy it then go for it.
All routes take in sections in the lanes. In bad weather many of these surfaces are in poor condition; potholes, road debris, and standing water. Mudguards and 25mm tyres are recommended rather than racing bikes with skinny tyres. To help with navigation the routes will be marked with green arrows only at turning points. Beware that members of the public may remove them!
There are no organised refreshments or sag wagons. You must be self-sufficient.
Obey the Rules of the Road. You are representing the cycling fraternity.
All Rides Price £10; free refreshments
Entries: first come, first served: 200 max
Either: on the BC website https://www.britishcycling.org.uk (recommended)
Or: on the day
Organiser
Mike Ellison
Home: 01895 464862
HQ: 07758 757507
HQ
The Guide Hut
Community Close
Ickenham
UB10 8RE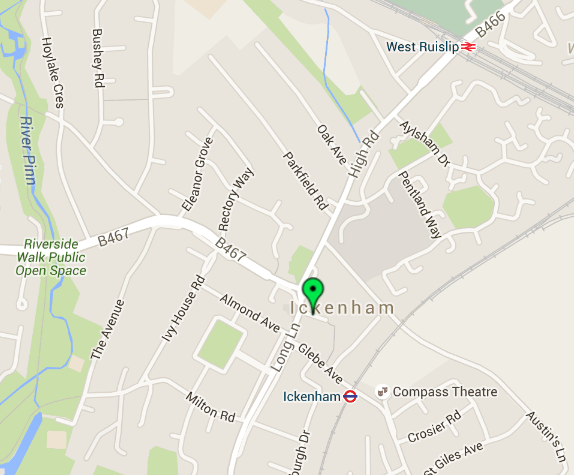 The Routes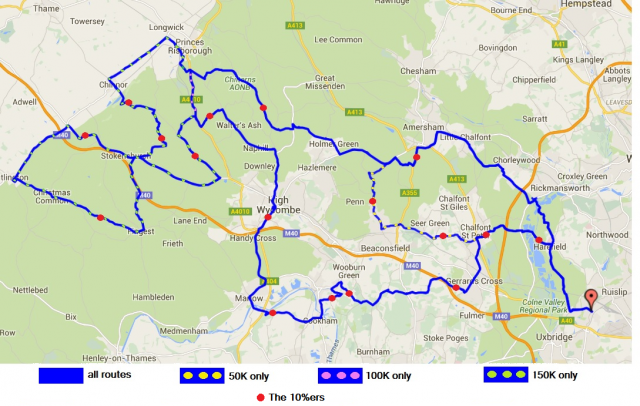 DOWNLOADS – compressed to zip files.
50K:
100K:
150K:
Parental Consent Form (for under-18s): print it out, get it signed, bring it along.