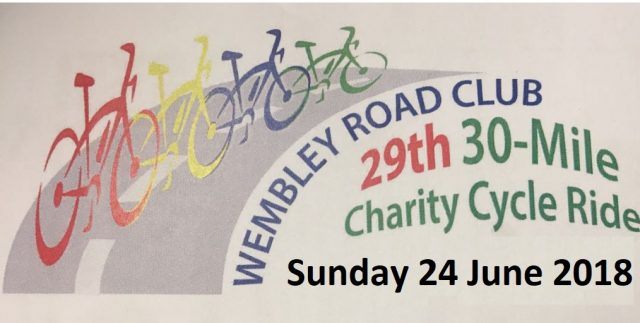 This coming Sunday sees the running of the 30th Annual Charity Cycle Ride! This family fun event is organised each year by John Morris and is a great day out for cyclists of all types and abilities. This is a great event and has always been well supported by members of the Willesden Cycling Club?
John Morris's route varies slightly each year, but it is always a wonderful route with at least two excellent stops along the 30 mile course.
It starts at 10.00 am on 24th June at from The Plough public house, Winchmore Hill, Bucks (Map), where you can sign on and also make a donation to this year's charity, which is The Thames Valley Adventure Playground for children and adults with special needs in Taplow.
The Thames Valley Adventure Playground provides a chance for children and adults with all types of special needs to enjoy the fun, freedom and friendship afforded by the opportunity to play and share experiences in a safe and stimulating environment. This includes wheelchair-accessible roundabouts and swings, elevated walkways, allowing someone with profound and multiple difficulties to enjoy the excitement of 'climbing' trees, multi-sensory rooms to stimulate and relax, with specially-trained staff to provide help and support.