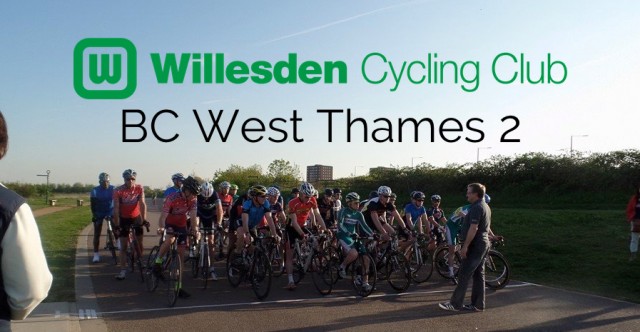 It was another evening of nice weather for the racing at Hillingdon last night.
After a slow start, I (Alex) broke away about 10 minutes in and was soon followed by Connor (Woodford), who bridged across the gap with two other riders. We worked well together and opened the gap up to well over a minute before we started to play games with eachother in the last few laps. On the last lap I led out the sprint very early, catching the others off guard and just about managed to hold on to take the win! (My early celebration could have been very embarrassing!) Connor picked up fourth for the second week in a row and was a little cooked after bridging across the gap, and attacking for me on the second to last lap to force the others in the break to work.
After doing a lot of work on the front of the bunch, Darryl got 2nd or 3rd in the sprint which followed, taking 6th or 7th overall and made this the second week of 3 top 10's for the Willesden! Simon improved on his performance last week and finished in the bunch with no problems. Graham almost bridged the gap to us in the break at one point, but couldn't quite make it and ended up finishing in the main group.
Meanwhile Sam thought it would be a great idea to ride the e123 race on the same night that the whole of the Pedal Heaven team, Nuun sigma sport and a few boys from Catford Equipe Banks turned up. After a very quick start he managed to recover in the middle and hopefully picked up a place in the top 20 during the bunch sprint, a great result considering the calibre of the field!
Race report by Alex Pierce (Facebook)
Photos via Carol Passey
1st – Alex Pierce
4th – Connor Woodford
6/7th – Darryl Lusardi
10th – Graham Simpson
26th – Simon Passey