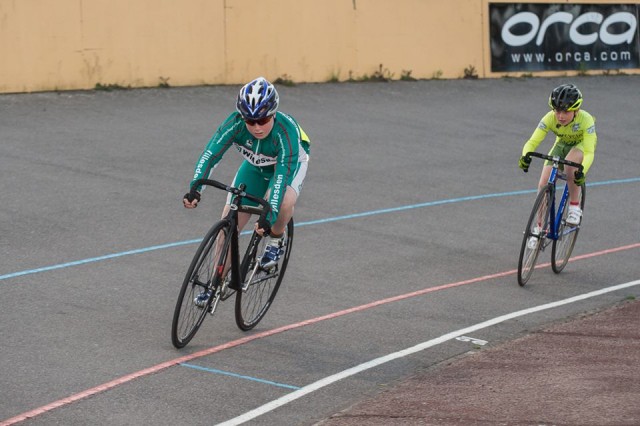 On Monday 14th April Tom Zittel (below)  and Kye Lewis (above) rode the first Reading track League of the year.  Kye had a great evening coming first in the Hare and Hounds, Third in the 500m Sprint and First in the Scratch race all in the under 12 category. Tom rode well getting a fine third place in the Scratch race.
On the 15th our  team of young riders rode really well in the senior 3rd and 4th cat race at Hillingdon with a great 5th place for Alex Pierce, Connor Woodford 12th, Darryl Lusardi 16th, and Ryan Finestone  38th.
On the 22nd at Hillingdon again the team got in a number of attacks and ended up with Connor 12th, Darryl 21st and Alex 22nd.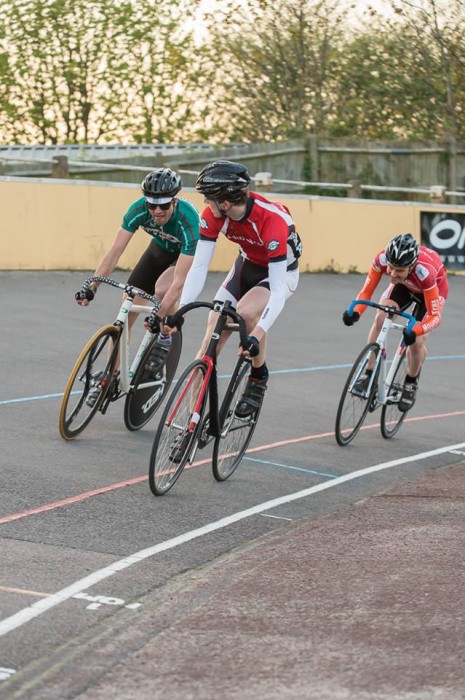 Photos courtesy of Guy Swarbrick