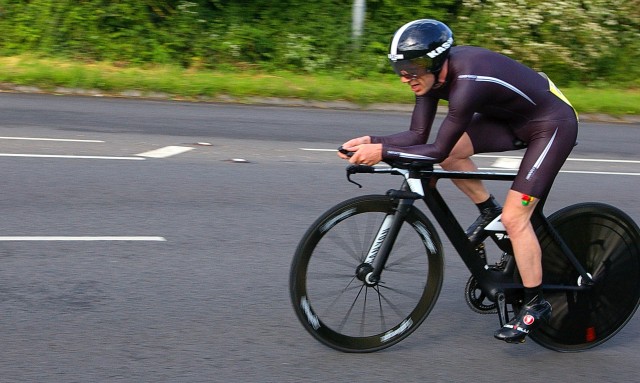 Results flowing in from all areas this week.
In the Interclub Youth Team Time Trial organised by the Hillingdon Slipstreamers at Minet Park over a distance of 9.3 Km our team of Harvey Dash, Kye Lewis, Doune Henderson-Kirk and Connor Woodford were placed 3rd in the Boys Section. Hannah Keating was our only rider in the Girls section but finished 4th behind a team of 12 Hillingdon Slipstreamers.
Our track riders have been busy all week.
Tom Zittel was at Reading on Monday taking 2nd place in the Devil, 3rd in the Scratch and finishing for the 1st time in the 20Km event, wining 4th place in the B group.
Jayne Paine rode the Herne Hill Women's Omnium gaining lst in the 8Kms points race after riding on the front for 12laps. She also won the 4 lap pursuit, was placed 4th in the Sprints and 6th in the 500m.
Connor Woodford also rode the track at Welwyn on Friday and took 3rd in the Junior 10lap points event.
Our time trialists entered in the Farnham R.C. 10 had to compete with the traffic on Saturday (Thank goodness QPR won!) Ed Packard arrived with no time to pump his tyres up hard only 3 minutes before he was due to start. Pete Cookson had the same problem with traffic, taking over 2hours to get to Farnham. Their times considering that and the weather conditions were 23.15 and 23.36. Third team member Brian Moon failed to make it to the start.
Ed stayed overnight at Barton Stacey to ride the Hounslow and District Wheelers 100 miles event and was disappointed to record 4.23.17.
It was the club's turn to organised the West London Combine 25 on the Amersham Road and our only club member to ride was Nick McCullough, who from a field of 82 entries, finished in 8th place with a time of 1.00.06. (photo above)
Finally, several club members were invited to the celebration of Ruby and Nick Tidmarsh's lives which took place at the Tithe Farm Social Club in South Harrow to enjoy a Hog Roast and to remember their achievements. (Nick died in March, aged 103, his wife died over 20 years earlier, but both of them donated their bodies to medical science so no funerals took place) Their sons Alec and Brian decided that a get together of family and friends would be a fitting tribute to the way they had enjoyed life both in the Willesden Cycling Club and the Tithe Farm Drama group. Nick's death was reported on the back page of the Sports section in March.
Thats all for now,
Gladys