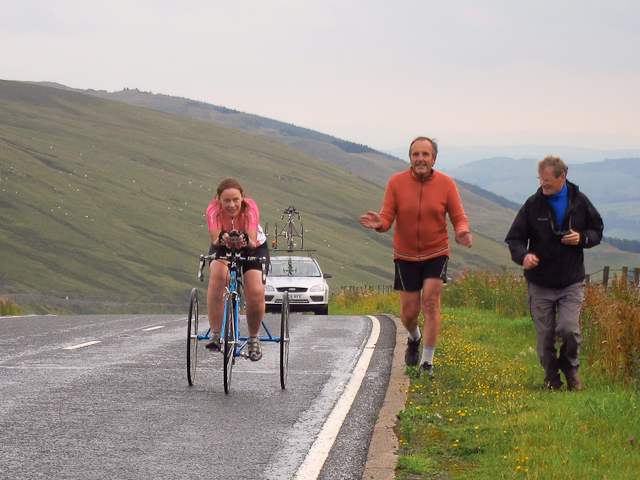 Well we finally made it to the top. Jane arrived at John 'o Groats at 22:45 on the Thursday night. She chose not to carry on for the 1000 miles as an achilles problem was beginning to flare up. The End to End was always the primary objective. There were a few bonuses on the way. All are subject to ratification. Jane could end up with the following – none of which have ever been achieved by a woman on a tricycle.
End to End 3 days 16 hours 45 minutes 21 seconds.
24 hours 302 miles
12 hours 161.3 miles
Also SWCRRA 12 hours
And Lands End to Bristol 14 hours 35 minutes.
The ride blog was followed by people as far away as New Zealand and an office in Munich was getting very excited as the story unfolded. Quite a few people had a late night on Thursday being unable to sleep until the ride reached its conclusion.
A hard act to follow.
Although there are two tandem trike standards that could be achievable.
Stewart Birnie also has plans to have a go by bike……
Mark Brooking
Further reading:
VeloUK report
Jane thanks the Tricycle Association
Tricycle Association Photo Gallery
Tricycle Association Reports