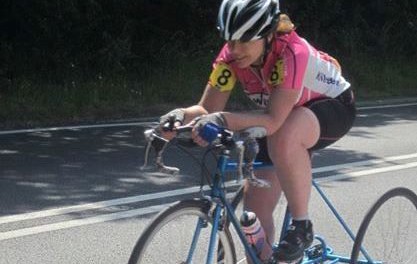 At 6:00am next Monday 4th August, Jane Moore will start her attempt on the End to End tricycle record and potentially the 1,000mile record. Her Directeur Sportif is the one and only Mark Brooking, so she couldn't be in more capable, caring and knowledgeable hands. While Jane has been out training for this marathon Mark has been carefully planning the attempt and bringing all the officials and helpers together for this event.
The Tricycle Association will be providing regular updates on Jane's Attempt on their site (see here), so please check regularly to see how her attempt is going .
For a full schedule of her journey please download this PDF file – Jane Moore – E2E_Schedule
Good luck Jane!