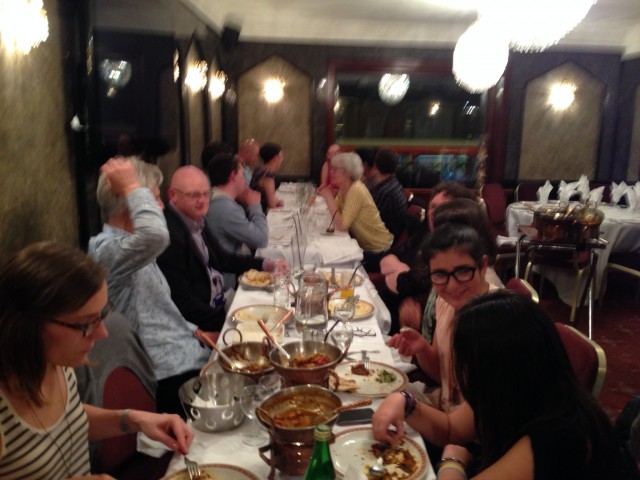 Hi folks
A great time was had by all at the recent Curry Night!
In total we had 23 people book, and 19 came along on the evening and enjoyed the brilliant cuisine at Brilliant Restaurant in Southall, which came highly recommended by a number of members.
The evening was attended by members of varied ages and disciplines, from youth riders to veterans. It was especially good to witness club mates describing their recent adventures and accomplishments in their particular disciplines – from audax riders to trackies, road racers to time triallists; I think many attendees learned something new about a different aspect of club life.
A special (surprise!) presentation was also included in the evening. Club Captain John Wheatley presented Stuart 'Hippy' Birnie with a medal, a trophy and his own custom-made National Champion jersey for his achievements in the previous season, which you can see him modelling below. Congratulations to Hippy.
A very big thank you to everyone who came along and made it a convivial evening!
🙂
CZ x