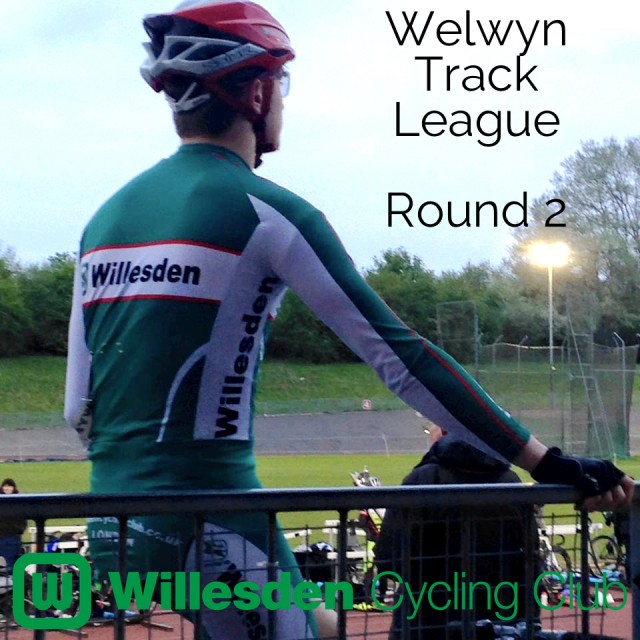 Alex had a really good night at Welwyn, here is his report:
The second night of Welwyn track league was a very chilly one. However I (Alex) was feeling brave and decided to leave the leg warners at home… As soon as I took my trackies off I regretted this decision, so thanks Connor for being sensible and bringing a spare pair!

Tom, Sam and I rode the senior B events while Connor decided to step up and ride the senior A. I won the Scratch by a whisker and the bloc pursuit by half a whisker, nearly getting pipped to the line in both events. My win in the points was a little more comfortable as I managed to breakaway in the middle, sit up and still win the sprint for the last set of points!

Sam and Tom rode well at their first track league appearance at Welwyn, with several strong attacks which didn't quite stick in the heavy wind. Now they have a feel for the track I'm expecting a clean sweep from one of them next week!

Meanwhile in the A's Connor adapted well to the higher pace and the end of the night he was riding very comfortably in the group for the ten mile event. Connor and I were in the leading group for the majority of that race but missed a breakaway in the last few laps that managed to stay away…

All in all another successful night for the Squadra Verde!
Tom with a gap in the Points race.
Bs 10 lap scratch final sprint