Due to Covid the 2021 event will not run in February. We may run a similar event if and when restrictions ease enough to do so.
For 2019 event pictures: Reliability Ride 2019, Pictures
One of the multi-club Chiltern Classic Series rides, the Willesden CC Reliability Rides offer  some of the best cycling in the Chilterns,with free refreshments at Ride HQ and certificates to in-time finishers. There are 50km and 100km rides, starting from Chalfont St Peter.
What is a Reliability Ride?
Traditionally Reliability Rides provided late winter (Jan-Mar) training rides where the object is to provide base fitness in preparation for the more demanding race training that will follow when the weather improves. However they are excellent events for both Audaxers and Sportive riders of every standard. Our 50km event is suitable for leisure riders. Time goals are set for the rides that entrants aim to better. The rides are not races, you are riding on the road.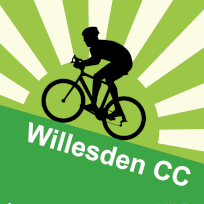 The event
There are two distances:
A 50km ride with 550 meters climbing. Setting off at 09:45, target time 2 hours 30 minutes which is 20 kph (12 mph)

A 100km ride with 1250 meters climbing. Setting off at 09:30 ,there are four targets

Average speed 30kph (18 mph) within 3 hours 30 minutes

Average speed 23kph (14 mph) within 4 hours 30 minutes

Average speed 19kph (12 mph) within 5 hours 30 minutes

Average speed 17kph  (10mph)

within

6 hours
Choose your ride and target on the day.
Both routes go the same way to Great Missenden: the 50 takes an undulating ride back, the 100's real climbs start from there.
Both take in sections in the lanes, although these are uphill or on the flat: descents are on reasonable or good roads. At this time of year many of the lanes are in poor condition; potholes, road debris, rotting leaves and standing water. Mudguards and 25mm tyres are recommended rather than racing bikes with skinny tyres.
The 100KM route takes in Kop Hill, Smalldean Lane, two of the most challenging climbs in the Chilterns.
Both distances largely avoid A roads.
To help with navigation the routes will be marked with arrows, but only at turning points.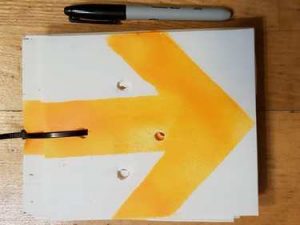 Beware that members of the public may remove them and in some places the only possible attachment points are not easy to spot!
There are no organised refreshments or sag wagons en-route. You should be self-sufficient. However, there are services with hot drinks and toilets en-route for both events at Great Missenden and for the 100Km ride near Princes Risborough, Bourne End and the M40 Services at Beaconsfield.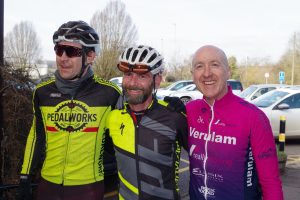 Prices
Online entry in advance: £8 for either distance
Entry on the day: £10 for either distance
Under 18s (minimum age 12): £1  (entry on the day £5) for either distance as allowed
Free refreshments at start and end
Certificate to finishers who meet their target and all under 18s
Entries: first come, first served. Trybooking is used to take your entry and collect payment by card. If you need another copy of your confirmation email or your tickets, go to https://www.trybooking.com/uk/lost-tickets
Under 18s
There are risks from bad weather conditions and the 100Km route is tough so…
Minimum age 12

Under 14s can only ride the 50Km event, with  a responsible adult.

Under 16s can ride either distance, with  a responsible adult.

16 and 17 year olds can ride either distance unaccompanied.
In every case a Parental Consent Form must be filled in by a parent or legal guardian and brought to the event.
GPX  track files and route sheets
There may be minor changes from the 2019 routes. If so, riders will be given details of the new routes a few days ahead of the event.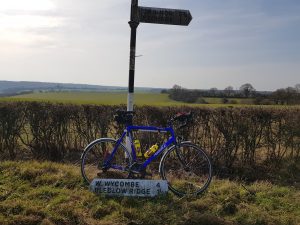 50KM Route sheet 2020, PDF format:   50KM Routesheet 2020 Excel Format
100KM Routesheet 2020, PDF Format;  100KM Routesheet 2020, Excel Format
If a standard GPX won't work for you, use these links:
Organiser
Ian Oliver,
68 St Dunstans Avenue
London W3 6QJ
Contact: ianaudax@gmail.com
Ride
HQ and getting there
Chalfont St Peter Community Centre
Gravel Hill,
Chalfont St. Peter,
Bucks SL9 9QX
Please don't use the centre's parking: that will be used by other events during the day. There is free parking on Sundays at the large Church Lane car park, off Church Lane, SL9 9RS. See the map. Take a path at the end of Cordon's Close to reach the HQ.
HQ will be open to riders from 08:30 and will close at approximately 4pm.
By public transport from London
Marylebone to Gerrards Cross on Chiltern is the best bet, depending of course on no engineering work on the Chiltern Line that weekend – so please double-check. You can get an Advance Single by booking ahead of time and in previous years it has been for as little as £3. Allow 15 minutes from the train to the starting line.
Uxbridge, Rickmansworth, Chorleywood are Underground alternatives. From Uxbridge it's main roads, but they are pretty quiet early  Sundays.
The Routes
The 50K ride
The 100K ride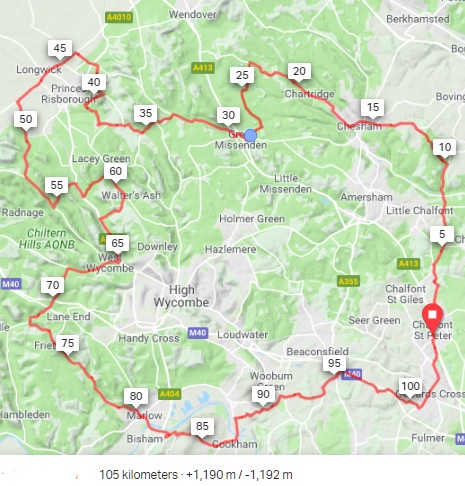 100Km Summary map see GPX for details