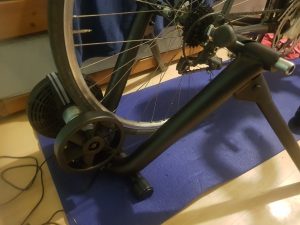 Harp RC came up with the great idea of a virtual Reliability Ride and Willesden CC, along with the other Chiltern Classic clubs, has been invited to join in.
"As we cannot run the Harp Hilly in it's usual form we have set up a virtual event for the short 555km route on RGT Cycling.  There are two events over the weekend of 30 / 31 January, a 2:30pm event on the Saturday and a 10:30am event on the Sunday.
The events are free to ride as RGT Cycling is free to join and it is free to ride events that have been set up on their 'Magic Roads'
In case any of your members are interested the RGT Cycling events are:
Saturday, 30-Jan-2021 at 14:30:
http://app.rgtcycling.com/event?code=Q3EE0oqQV9
Sunday, 31-Jan-2021 at 10:30 :
http://app.rgtcycling.com/event?code=tCVA3xy2p5
best regards
Richard Hutt"
If you want to ride and need to install RGT then you need two apps, one on your phone and another on a PC/MAC/iPad. The web page that explains it and tells you what to do is https://www.rgtcycling.com/get-started/.
It might just be my PC, but when I tried a "direct" Windows install of the PC App it did not work, but using the Microsoft Store worked fine.